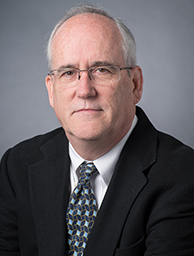 Michael Kearney is Director of Development for One Light Street, a development in downtown Baltimore, MD. The 800,000 square foot mixed-use tower includes nine floors of Class A commercial office space, surmounted by 280 market-defining high end multifamily residential units on 9 floors.
Prior to joining Madison, Mr. Kearney was Director of Development with Skanska Commercial where he developed Class A, LEED Platinum office buildings. He was Vice President of Development and Construction with the JBG Companies managing entitlement, development and construction of more than 6 million square feet of mixed-use projects including commercial office, hotel, multi-family and condominium developments.
Mr. Kearney is licensed Architect, with 15 years of experience in the design and construction administration of commercial office, multifamily residential and mixed-use projects with Smith Group Architects and Davis Carter Scott Architects. His development work included the International Monetary Fund, where he managed the expansion and complete renovation of the 2 million square foot World Headquarters building, and built the IMF's office in Moscow.
Mr. Kearney is a graduate of the University of Virginia and is a former Commissioner with the City of Falls Church, Va., Planning Commission, and is a member of the Urban Land Institute.