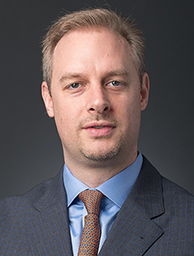 As Head of Global Capital Markets, Salime overseas the global strategic capital partnerships of the firm. He brings almost two decades of experience in the real estate sector. As an investor, Salime has led teams that have transacted and managed over $3 billion of real estate assets in multiple asset classes globally. He has also held leadership roles in the creation of several real estate operating companies, general partnerships, co-mingled funds and investment programs in partnership with leading sovereign and institutional investors globally.
Before joining Madison Marquette, Salime was a Principal at GulfWorld Partners where he advised several international institutions on programmatic real estate investments in the US. Before that, Salime lived in Qatar where he held senior positions with several sovereign-related institutions.
Salime received a B.S. from the University of Colorado and an MBA from The George Washington University. He is an active member of the Association of Foreign Investors in Real Estate (AFIRE) and the Pension Real Estate Association (PREA). He lives with his family in Northern Virginia.