INVESTMENT MANAGEMENT
A Vision to Invest in Change That Shapes the Future
Providing Investment Management for a diverse portfolio of emerging markets for over 25 years.
Madison Marquette's investment management team brings decades of experience in creating value through acquisition, repositioning, management and subsequent disposition of commercial real estate assets. The company has an extensive track record of making thoughtful and well-timed decisions on behalf of its investment partners to deliver industry-leading returns. Disciplined investment strategies are organized by asset classes including:
Retail & Mixed Use
Office
Healthcare / Medical
Multifamily & Senior Housing
INVESTMENT PROGRAMS
Madison Marquette offers disciplined investment strategies organized by asset class, that deliver industry-leading returns. For retail and mixed-use properties, we deliver investment management to seize on market inequities for building sustaining value. We are a trusted fiduciary to some of the largest institutional office investors in the U.S. and internationally. Our investment management expertise also encompasses the medical sector where we develop innovative real estate for healthcare providers and senior living operators. Our investment team brings a wealth of capabilities across the housing spectrum, from market rate and affordable multifamily properties to senior housing.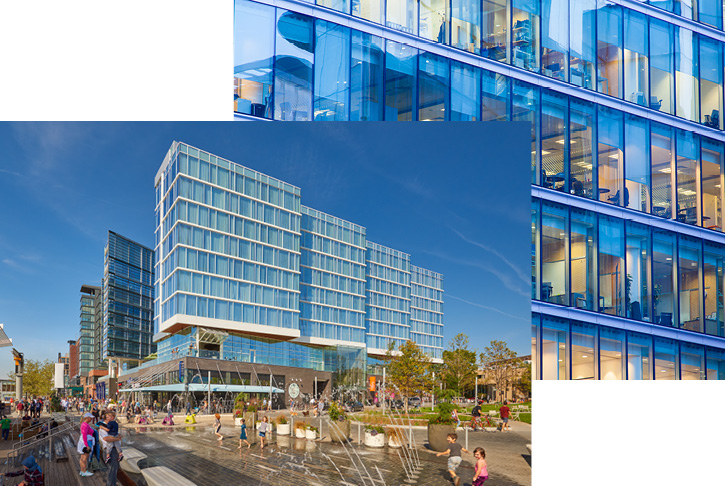 PORTFOLIO
At Madison Marquette, we have the vision to make investments that are informed by intense due diligence, encompassing both the economy and demographics, in order to provide the creativity that maximizes an investment. Our national footprint of Investment Management and Asset Management assignments allows us to spot market opportunities to invest, source and secure sound investments.
In addition, Madison Marquette is a distinguished member of the Capital Guidance group of companies which provides an international platform and business perspective; a global operations and investment track-record; and stable, committed private funding.
INVESTMENT MANAGEMENT LEADERSHIP
Madison Marquette's experience and success with its own properties has led to the formation of a team of leaders who bring multifaceted capabilities across a wide range of asset types and U.S. markets.
Madison Marquette combines the strength of its national investment management and operating platform with the localized expertise and project execution required to achieve the investment objectives for each asset. Our investment and operating teams are recognized for their ability to identify the challenges and opportunities unique to each asset, and for defining and implementing strategies that maximize value in each.
Explore our integrated capabilities.