No matter how you define a beach or how high your waterfront standards may be, MONEY has found a perfect destination for you.
The following 14 beaches, both in the U.S. and overseas, range widely. They include quiet sandy retreats, breaks surfers will love, lush foliage-hidden escapes, and kid-friendly options with boardwalk games. The one thing they share: All offer that ideal mix of waterfront amenities and affordability.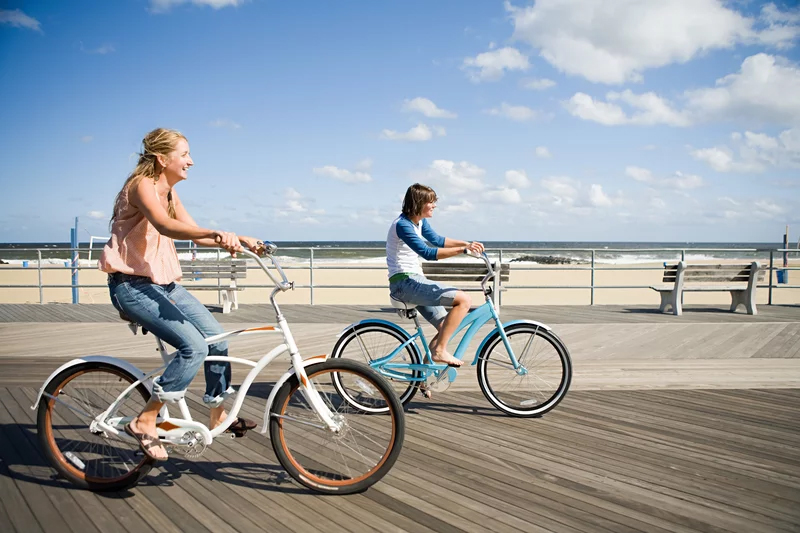 2. Asbury Park, New Jersey
Average airfare: $293
Average hotel night: $185
Cost of a week for two: $2,676
Made famous by Bruce Springsteen, Asbury Park offers the classic combo of beach and boardwalk. Surfers can be seen riding the waves on this mile-long stretch of the Jersey Shore.
Like most Shore beaches, Asbury Park requires a pass (weekdays $5/weekends $7). If the the sun isn't cooperating, while away time with a host of nearby family-friendly activities, including the Silverball Museum Arcade (no quarters needed, passes sold staring at $10), which showcases hundreds of antique pinball games.
Looking for fun after the sun goes down? The Stone Pony, one of the area's biggest music venues, puts on an annual Summer Stage concert series. (This summer's lineup includes New Found Glory, Boy George and the Culture Club, and Billy Currington.) Restaurants and shops are open late for the monthly "First Saturday Asbury Park." Swing by Asbury Festhalle & Biergarten for a beer (over 50 on tap) or take in the sunsets from the rooftop bar Salvation (part of The Asbury hotel).