Samantha Lillard, 31
Senior general manager, Bell Tower Shops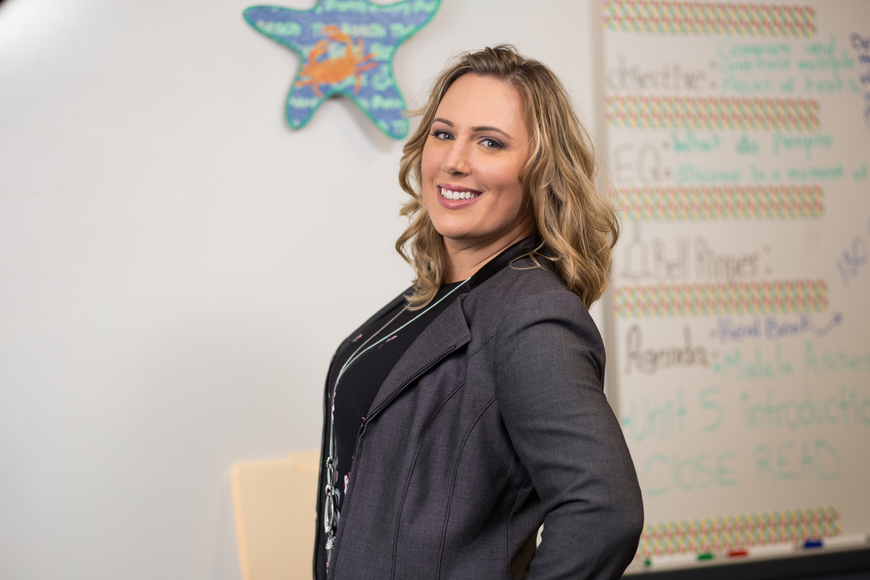 Samantha Lillard arrived in Fort Myers from her native California two years ago with a twofold task: manage the venerable Bell Tower Shops shopping center and guide the center through a highly disruptive, lengthy renovation process.
As the senior general manager of Bell Tower Shops, she works for Madison Marquette, which is turning Bell Tower from a traditional shopping plaza into a contemporary shopping and dining experience.
Lillard, in the meantime, has maintained Bell Tower's reputation for community involvement. An animal-lover, Lillard has helped Bell Tower Shops' monthly Yappy Hours continue to grow into a primary social event for dog owners, also serving as a fundraiser and pet adoption night for Gulf Coast Humane Society. She led a team from Bell Tower Shops on a Habitat for Humanity build in Cape Coral and agreed to host Habitat's 2017 Women Build Thank You Party at Bell Tower Shops.
More giving back: shortly after Hurricane Irma devastated the region, Bell Tower's Thursday Night Live Concert was transformed into a benefit concert for the Harry Chapin Food Bank, American Red Cross and Gulf Coast Humane Society. "As a community leader, Bell Tower Shops recognizes there are obligations that transcend the bottom line, and that's a responsibility I don't take lightly," says Lillard.
Lillard, in addition to Bell Tower and her community work, is a licensed real estate agent and has earned designations as a LEED Green Associate from the Green Building Certification Institute and Certified Shopping Center Manager from International Council of Shopping Centers.