Updated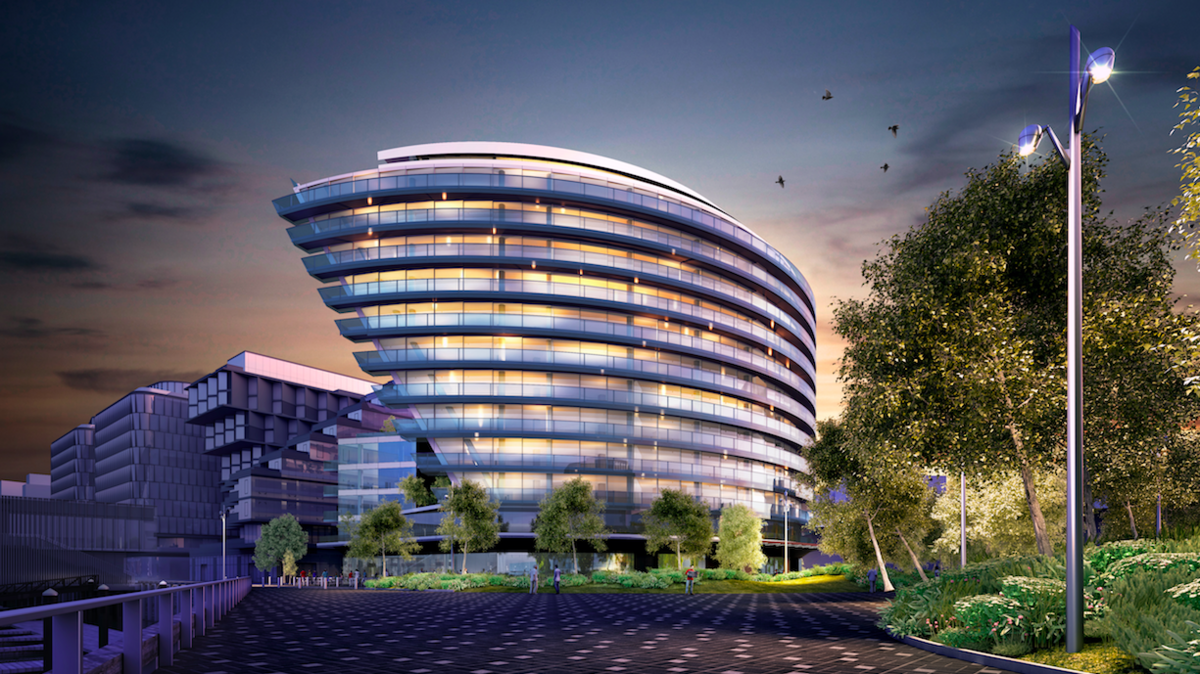 Donohoe Construction will be back to work on the second phase of The Wharf in Southwest D.C.
Wharf developer Hoffman-Madison Waterfront selected Donohoe to construct the buildings on Parcels 8 and 9, which include a 131-room Pendry Hotel, a 255-unit apartment building and a striking, rounded 96-unit condominium building designed by Rafael Viñoly.
Donohoe will work on Parcels 8 and 9. Parcel 8 consists of the hotel and apartment building, which are connected but will be operated by two separate entities. The hotel will be a Pendry-branded property, Washington's first. Although Pendry does have residences as part of some of its projects around the U.S., it will not operate the residences at The Wharf.
Parcel 9 is The Wharf's only condominium project, including 96 units and 18,000 square feet of retail on the ground floor.
Donohoe, which built the dual-branded Canopy by Hilton and Hyatt House hotel in the Wharf's first phase, will join Balfour Beatty, which was announced as Phase 2's general contractor earlier this year. Balfour Beatty is responsible for the second phase's horizontal and public spaces (site work, utilities, hardscape and parks), office buildings on Parcels 6 and 7 and an 1,100-space, below-grade parking garage.