Construction of 30-story luxury residential tower on-schedule for Spring 2020 opening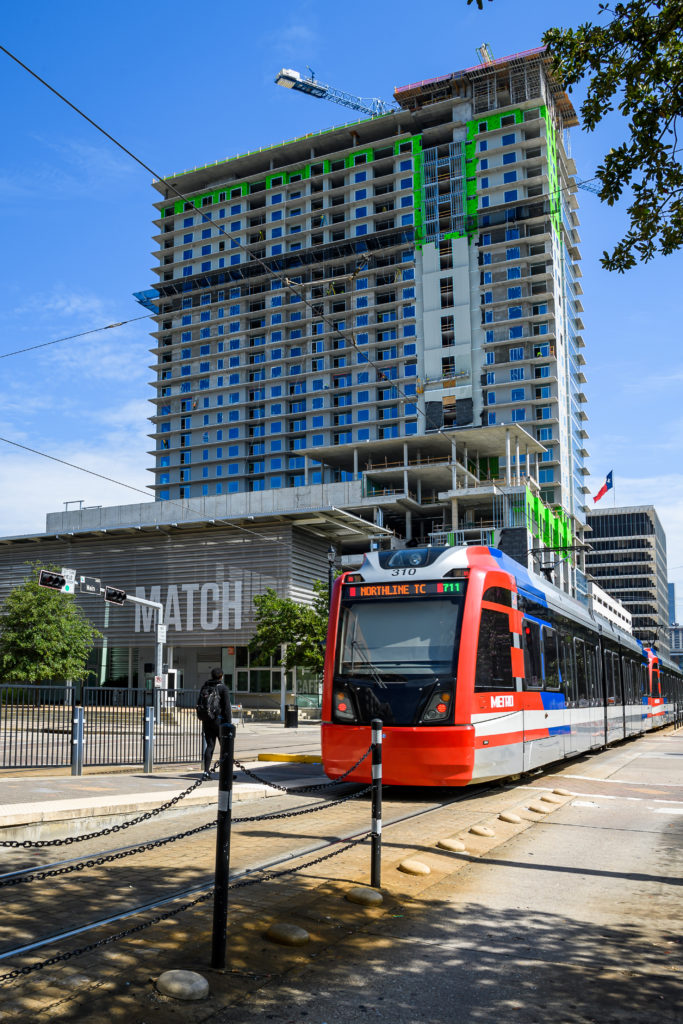 Houston, TX (September 10, 2019) – Madison Marquette, a nationally recognized, full-service commercial real estate firm, along with investment partner AECOM Capital, today announced the
topping out of the 30-story for-rent residential high-rise located on a 1.16-acre site at 3300 Main Street in Houston's midtown district. The luxury community will be named The Travis, and will include 328 multifamily units and 14,967 square feet of ground-floor retail.
"Having achieved this significant construction milestone, we are on-track for a spring 2020 opening, and will open our leasing office in October," said Bryant Nail, Madison Marquette's Executive Vice President of Multi-family Development.  "We're very excited to contribute to the positive growth taking place in the vibrant Midtown submarket.  We have an outstanding track record with similar properties in Houston, Dallas and Denver, and we're pleased to make The Travis one of our most recent additions to our portfolio."
CallisonRTKL designed The Travis with AECOM Hunt serving as the general contractor. The building itself features canted bay windows and balconies that emphasize downtown views to the north and east, and continuous balconies on the south and around the amenity terrace that will provide shade and optimal views of the activity below.
"The topping out of The Travis marks a changing point in the burgeoning neighborhood of Midtown Houston. Located between Downtown Houston and Texas Medical Center, two of largest employment districts in the city, it will provide prospective tenants with unparalleled access to these key areas," said Timothy D. Haskin, senior managing director of AECOM Capital. "We are very excited by the continued accomplishments of our partnership with Madison Marquette and AECOM Hunt's construction expertise as we build on our successful track record in Texas."
Residents will enjoy large units averaging 1,114 square feet, a two-story fitness center and lounge, and a 3/4-acre pool and amenity deck. The amenity space opens onto Main Street facing east and the pool terrace facing west. Units above the retail space will line the parking structure on Main Street, maintaining a lively streetscape that will feature two restaurants. The Travis will be a LEED Gold residential tower. An architecturally-striking amenity building will reinforce the amenity deck as a place to be seen in this up-and-coming district adjacent to downtown Houston.
The leasing office for The Travis will be located at 3219 Milam St., opening October 1, 2019.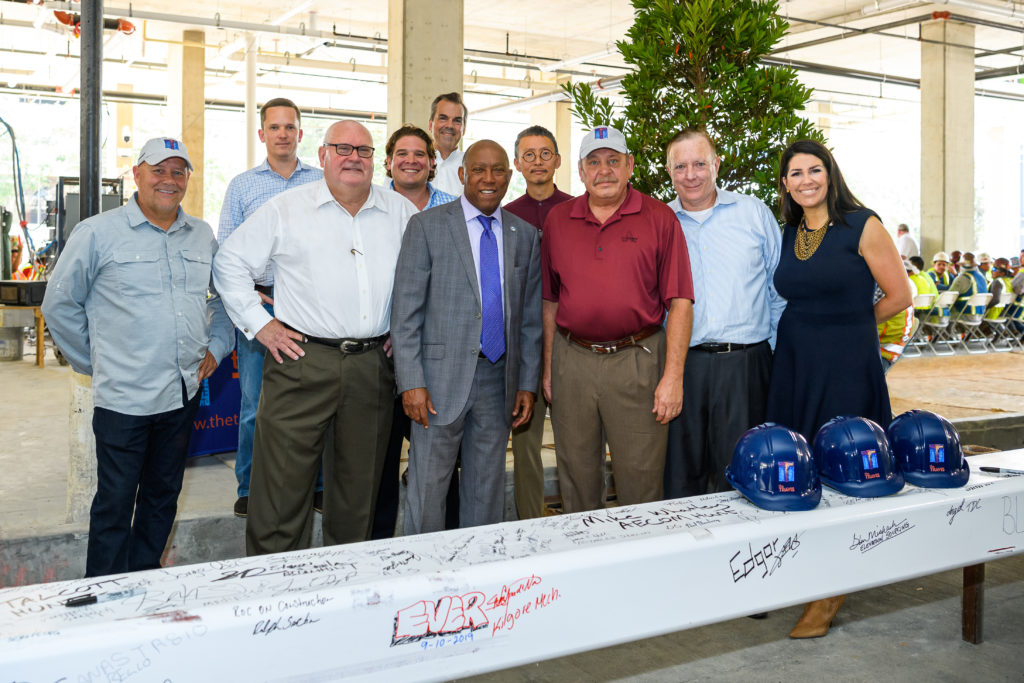 About Madison Marquette
Madison Marquette is a leading private real estate investment manager, service provider, developer and operator headquartered in Washington, D.C. As a full-service real estate provider, the company delivers integrated investment, development, leasing and management services to a diverse portfolio of 330 assets in 20 states and manages an investment portfolio valued at over $6.2 billion. The company partners with global, institutional and private investors to provide industry-leading investment and advisory services across asset classes -- including mixed-use, retail, office, medical, industrial, senior living and multi-family. Following its 2019 merger with the Boston-based Roseview Group, Madison Marquette added capital markets, investment banking and corporate advisory services to its integrated capabilities. Founded in 1992, the company built its reputation on the successful development, repositioning and redevelopment of landmark mixed-use assets, and now leverages that performance legacy to provide clients with exceptional asset services and investment advice. Madison Marquette has over 620 professionals providing nationwide service from 14 regional markets and is a member of the Capital Guidance group of companies.
About AECOM Capital
AECOM Capital is an investor and developer of real estate and other large-scale projects across North America and select international markets. Targeting high-quality, risk-adjusted investments, AECOM Capital leverages AECOM's broad range of resources across engineering, design and construction services for deal flow, due diligence, execution and project delivery. AECOM Capital has a total development value of over $4.5 billion across approximately 11 million square feet. As part of AECOM, a fully integrated global infrastructure firm, we connect knowledge and experience across a global network of experts to help clients solve their most complex challenges. A Fortune 500 firm, AECOM had revenue of approximately $20.2 billion during fiscal year 2018. See how we deliver what others can only imagine at http://www.aecomcapital.com/.