LOS ANGELES, CA—May 15, 2019 – Madison Marquette is pleased to announce Midtown Crossing Shopping Center as the newest IREM® Certified Sustainable Property in its portfolio. Midtown Crossing is a new urban infill center in the heart of Los Angeles, with 325,683 sq. ft. of retail and restaurants.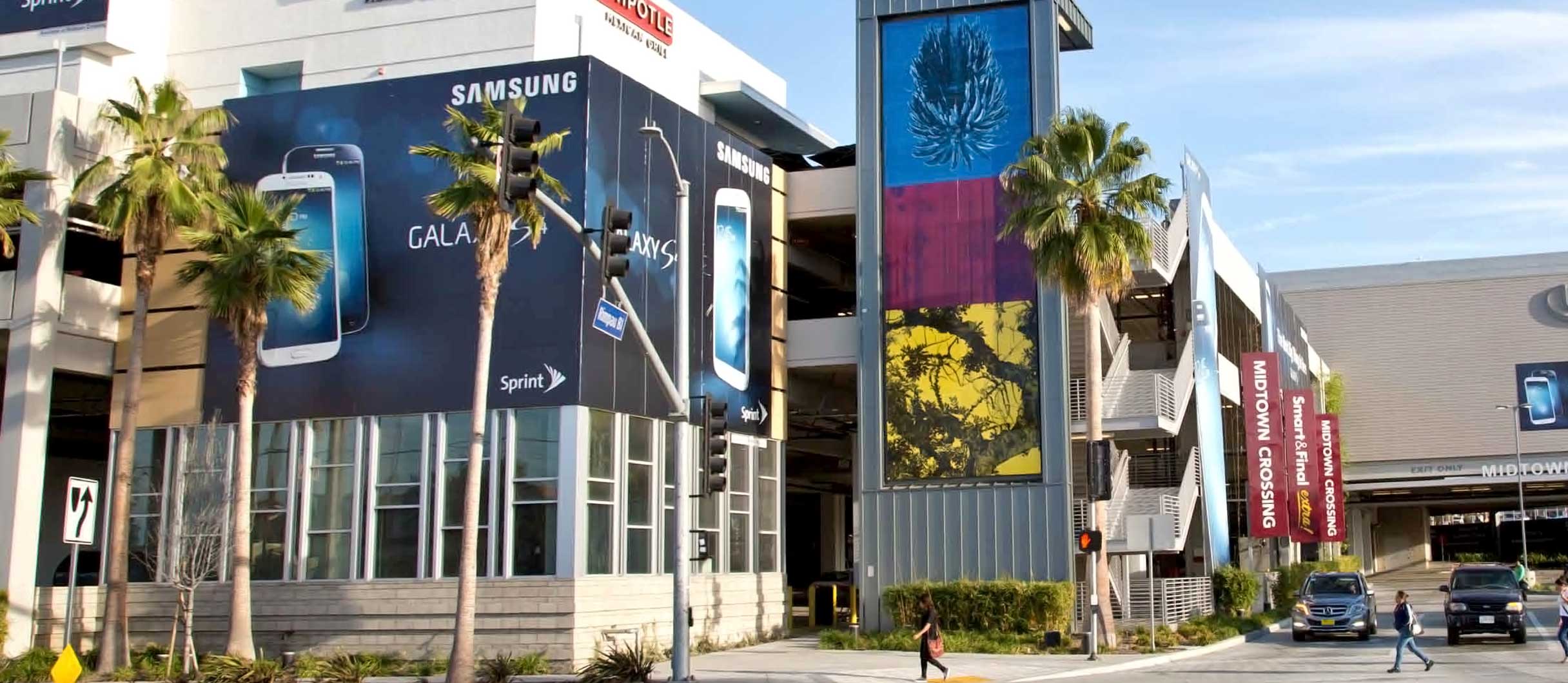 This certification is a mark of distinction for office, multifamily, and retail properties. IREM's sustainability certification provides properties with recognition for resource efficiency and environmental programs. To earn the certification, Midtown Crossing earned the required points across energy, water, health, recycling, and purchasing categories. Tenants and residents increasingly associate environmental performance with quality, so the certification presents a prime opportunity to showcase responsible and sustainable real estate management.
"We're proud that we've received this certification," said Michael Rosensweig, Property Manager for Midtown Crossing. "Our goal is to provide our customers, tenants, employees and the community a safe and better place to shop, dine and work. Our sustainability efforts also include EV charging stations and LED retrofit as part of our larger effort to provide an environmentally responsible environment."
"The concept of green buildings has come a long way, from vague ideas of changing out lightbulbs to a corporate imperative, one that transcends energy efficiency to embrace health and wellness", states Don Wilkerson, CPM®, IREM® President, Gaston and Wilkerson Management Group, AMO®, Reno, Nevada. "We congratulate Bentall Kennedy and Madison Marquette on their initiative in achieving this certification at Midtown Crossing."
Sustainability is not just about good design – it's about asset performance that results from quality property management, and we at Madison Marquette are proud to embody that daily.
About IREM® Certified Sustainable Property Certification
The IREM® Certified Sustainable Property certification assesses the sustainability performance of existing properties in five categories – energy, water, health, recycling, and purchasing. Thousands of existing office, multifamily, and retail properties in the United States are working toward sustainability goals but cannot get LEED certification. IREM saw a need for a new sustainability certification program, one that is attainable, affordable, meaningful, and available to three main property types—office properties, multifamily communities, and shopping centers – and allows properties to demonstrate green performance to stakeholders. An affiliate of the National Association of REALTORS®, IREM is the home for all industry professionals connected to real estate management – and the only organization serving both the multi-family and commercial sectors.
About Midtown Crossing
Midtown Crossing is a recently constructed urban infill shopping center located in the heart of Los Angeles, California totaling 315,683 square feet. Strategically situated at the convergence of Pico, Venice, and San Vicente Boulevards, the Property features an outstanding collection of national retailers and dining options serving the densest neighborhood of central Los Angeles. Anchored by Lowe's Home Improvement, Midtown Crossing is 98% leased to a synergistic tenant mix that includes Ross, Smart & Final Extra! PetSmart, ULTA, Chipotle Bob's Discount Furniture, plus many other national retailers new to this trade area.
For more information, visit www.midtowncrossingla.com.
About Madison Marquette
Madison Marquette is a leading private real estate investment manager, developer, operator and service provider headquartered in Washington, D.C.  Founded in 1992, the company's reputation is built on the successful development, repositioning and redevelopment of landmark mixed-use assets in major and emerging high-growth markets throughout the United States.  Madison Marquette partners with global, institutional and private investors to achieve industry-leading investment performance across asset classes -- including mixed-use, retail, office, medical, industrial, senior living and multi-family.   As a full-service real estate provider, the company delivers integrated leasing and management services to a diverse portfolio of 330 assets in 24 states and manages an investment portfolio valued at over $6 billion.  Madison Marquette has over 600 professionals providing nationwide service from 13 regional markets and is a member of the Capital Guidance group of companies.